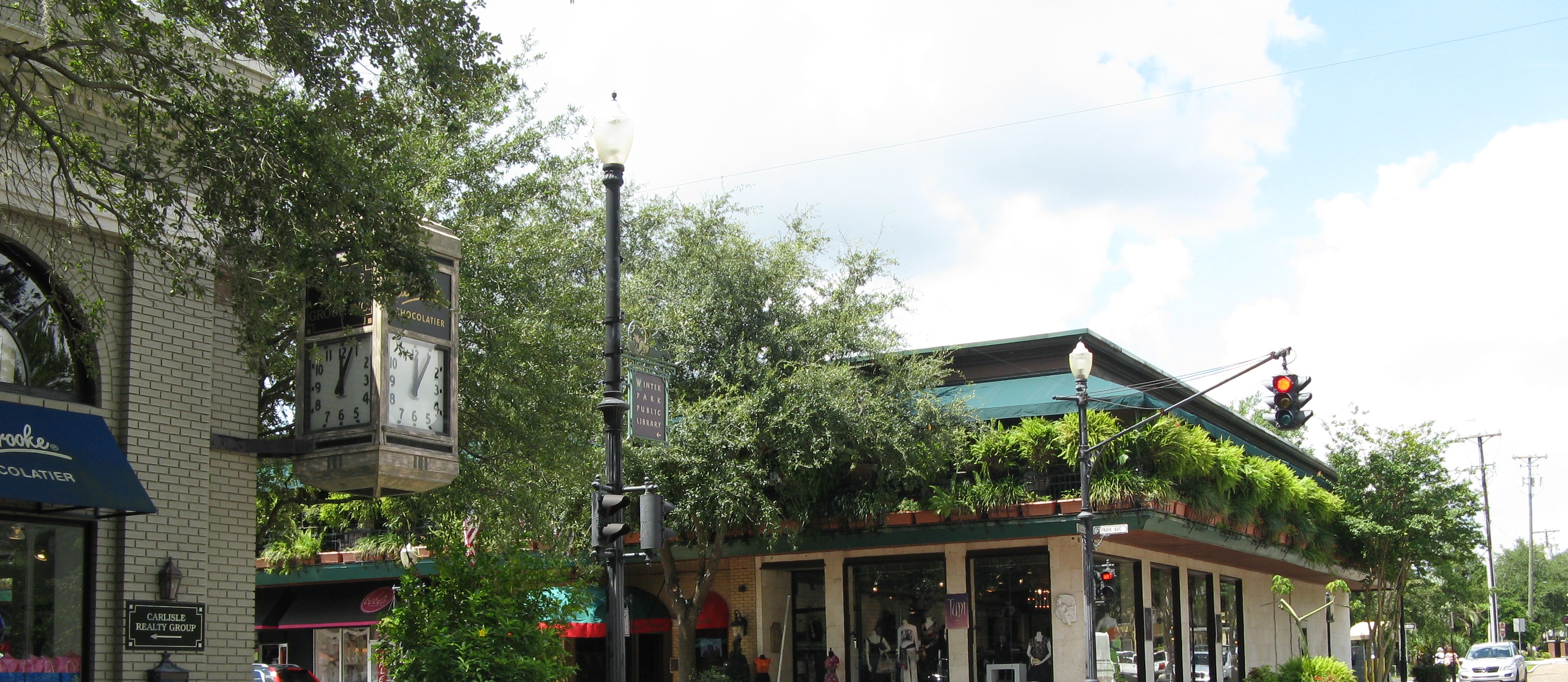 Winter Park's roots go back to the late 19th century, when it was established as a resort town catering to well-to-do northerners fleeing harsh New England winters. Charmed by the planned community's natural beauty and architectural aesthetics, President Chester A. Arthur pronounced Winter Park to be "the prettiest place I have seen in Florida."
Although a lot has changed in Winter Park since the 1880s, the visual charm of majestic, moss-draped oak trees, beautiful lakes, and classic Florida buildings still makes it one of Central Florida's most desirable locations to live and work.
That sense of history is a point of pride for many Winter Park residents, but the city is far from being a museum piece (although there are several notable museums in town). A vibrant student community infuses Winter Park with a youthful energy that complements the classic views and high-end shopping; along with Full Sail University, Winter Park is also home to the private, liberal-arts-focused Rollins College, which was established as Florida's first four-year college in 1885. Those two schools bring the city's student population to nearly 10,000.
Due to Winter Park's proximity to downtown Orlando (the two cities' cores are separated by less than a 10-minute drive), residents of Winter Park are also ideally situated to take advantage of the offerings at the Orlando Museum of Art, the Orlando Shakespeare Theatre, the Orlando Ballet, the Orlando Philharmonic Orchestra, and many more cultural outlets.
Not all of the entertainment options in the area are so refined; Orlando is home to the 2009 NBA Eastern Conference champions, the Orlando Magic, and nearby Tampa Bay is home to the NFL's Tampa Bay Buccaneers, MLB's Tampa Bay Rays, and the NHL's Tampa Bay Lightning. The Orlando area also offers a wealth of music venues, featuring everything from indie rock and hip-hop to country music, classic rock, and dance music. The Enzian Theatre is just a few minutes from the Full Sail campus, and is a nationally renowned oasis for art-house cinema and home to the annual Florida Film Festival.